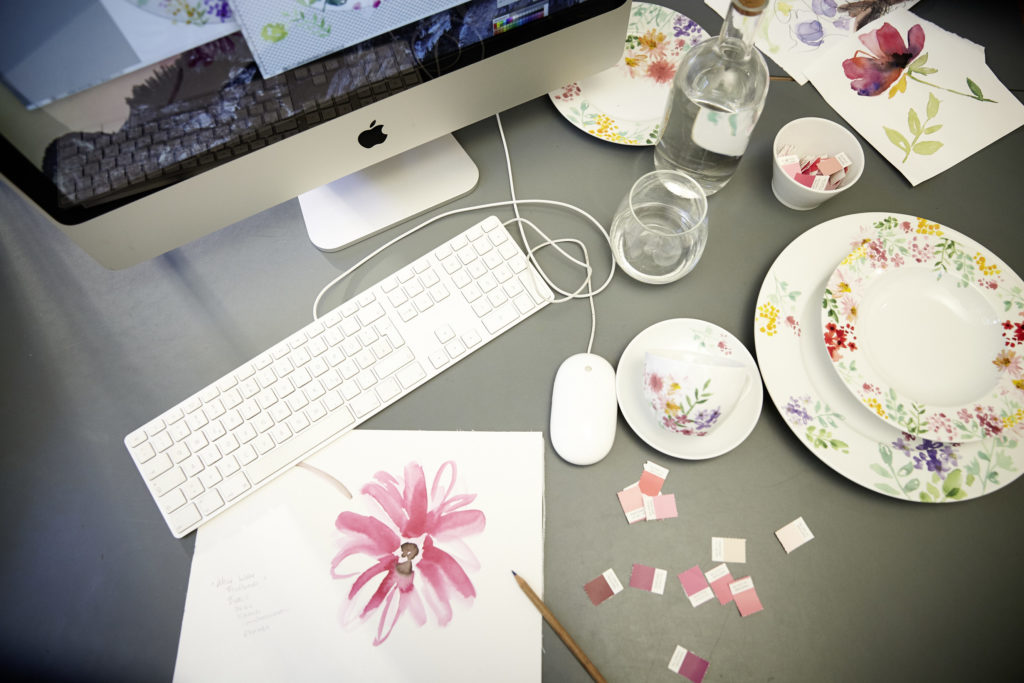 For you we can design allover prints, placement prints, digital prints, embroidery, woven fabrics, lace, Jacquard, terry cloth, carpets and carpeting designs for porcelain, napkins and much more.
For this we use various techniques. Whether it will be drawing, watercolor, lino cut, frottage, painting from watercolor to acrylics or Photoshop and Illustrator. We offer you an extensive repertoire of visualization possibilities.
For fabrics we have a program that enables us to produce excellent web simulations also in 3D.
Which material brings out your print best? Which presentation possibilities are there on which materials? What do you have to take into consideration when choosing terry cloth or when choosing porcelain? We know numerous different materials and there specific properties.
Our team can further make suggestions about the workmanship of a product. Which fastener, which seam, which detail makes your product stand out?
It is dearly important to us that your product is fully developed, well-balanced and complements your concept or collection.
You'd prefer not to have an elaborate detail? Often it is the print that makes a product special.
Just ask us – we'll create what you need.