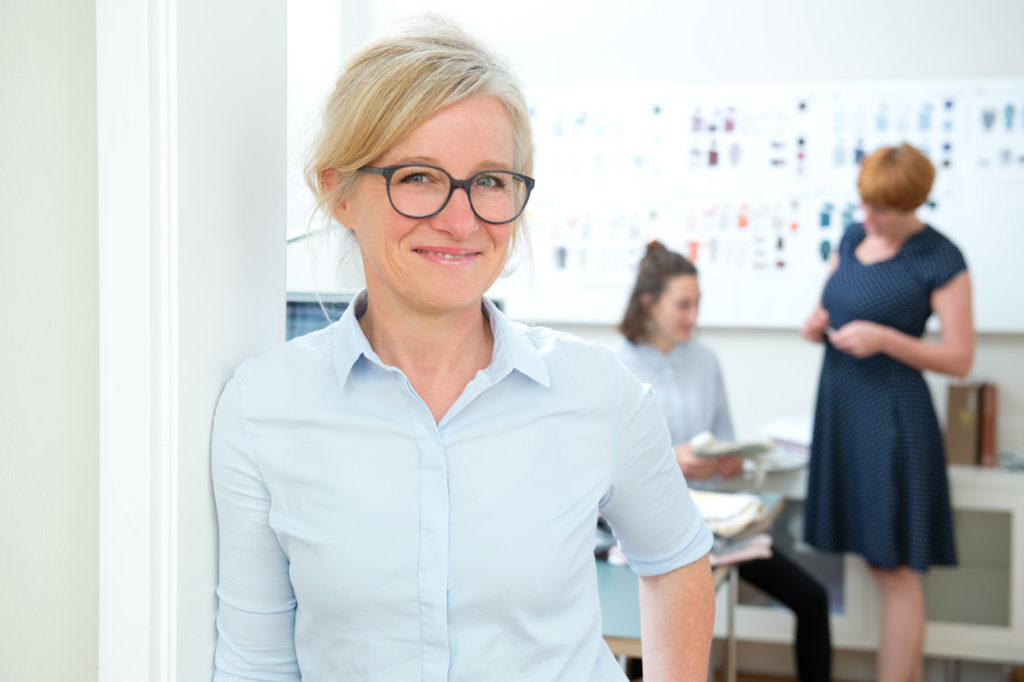 Come a little closer…. I am happy to introduce you to my work, my office, my employees and myself.
As a certified textile designer I can look back on over 25 years of professional experience. During this time I have had the pleasure of getting to know nearly all the different areas of textile design. From fashionable t-shirts, to prints for blouses, dresses, wrapping paper, porcelain and to all products related to home textiles – over the years we have done everything and have gotten to know the various respective features of products with regards to design and their technical implementations.
According to your wishes, we can design a complete collection or individual prints that enhance your concept.
It is just a question on getting started.