Frankfurt Heimtex 2017
This year as always the Heimtex in Frankfurt is the No. 1 trade fair in the new year.
Apart from an excellent overview of the market this trade fair impresses with an excellent and highly professional series of talks.
Lisa White / WGSN and Ann Marie Commandeur /Stijlinstituut Amsterdam as well as many other speakers offered exceptional insight into the trends and tendencies of the coming year.
Here you find a short extract of Lisa White's WGSN key messages.
---
Lisa White / WGSN K E Y T R E N D S
---
"De-cluttering is a key focus" 
Minimalism and focusing on the basics is one of the main themes this year. The conscious use of resources provides life with quality; decelerates and de-stresses thereby creating lightness and clarity. This can be seen in the type of design: playful, light and pure.
"Design for the long term" 
Ever-changing fashions will be replaced by timeless design and modular systems, in which the best of the past will be combined with what is current and has been fashionably up-graded. Value and sustainability versus bulk and a fast-pace – there will be a new appreciation for materials and good craftsmanship.
"Nature and technology merge"
Nature and technology with seamlessly merge in design and architecture while inspiring and amplifying each other mutually. New technological developments will be influenced by nature. From nature new things will be created with the help of technology. Together they will be stronger than ever before.
"Geology inspires tactile designs" 
Whether wood, stone or mineral formations – natural structures will tangibly influence interesting designs in layered, dry and fissured qualities. Organic forms and surfaces will shape everyday objects and textiles.
---
Trends Themepark Heimtex:
---
Virtual Explorations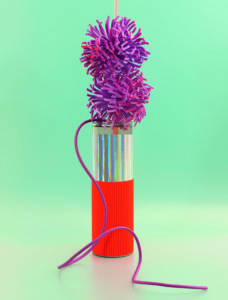 Clean aesthetics and reduced design will convey quiet and stillness in a time of all invasive stimuli.
Lightness, transparency and shiny, metallic, partly iridescent surfaces will further shape the theme.
Lace, Jacquards and hide structures/textures/patterns will create opulence which remains playful and airy.
In addition there will be digital imagery with techo-organic flower and animal motives – talk will be of "digital eroticism" (Online presence Heimtex).
The color range: A richly colored swirl of lively watercolor shades (Theme Park Audio Guide).
The look will appear artificial and spherical and will be strongly reminiscent of the 80's.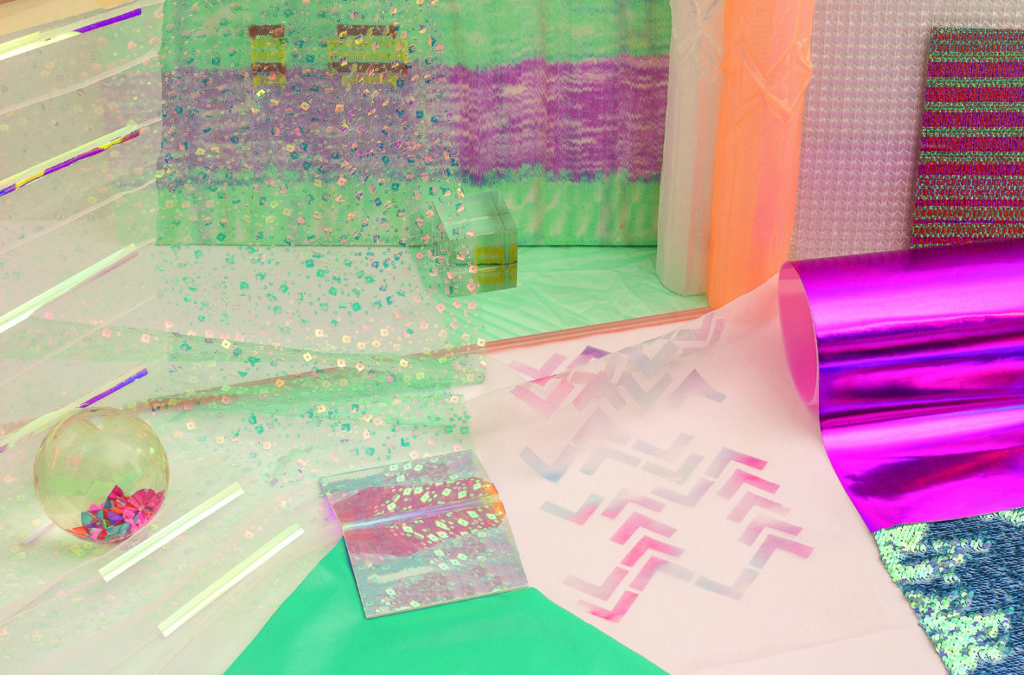 ---
Natural Explorations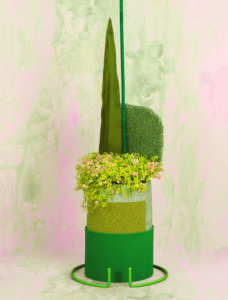 Natural Explorations showes strong green tones – combined here with calm colors like bark and earth.
Content will sociologically-wise be the longing for nature in the city. People will be bringing nature into their urban dwellings in the shape of natural and raw materials. Through new industrial processing techniques and developments in line with contemporary, environmentally friendly and sustainable use of resources, new methods of their utilization will arise.
The feel will also be natural. Structures like bark, wooden reliefs, fibers and fringes will play a big roll.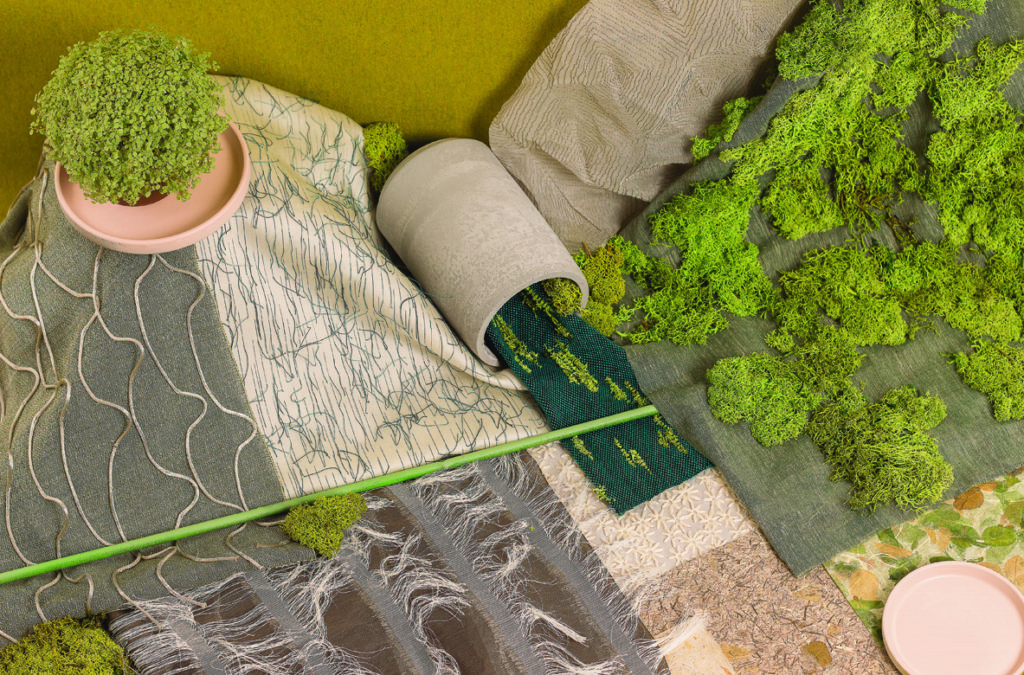 ---
Cultural Explorations
Ethnicity – with a new geometrical, clear look.
The fusing of cultures is always and again a theme. Now they shape an ultra-modern look. Rich in patterns, materials and mixtures of traditional and modern techniques.
Typical earthy tones will be mixed with urban colors. The statement is graphic, strong and clear.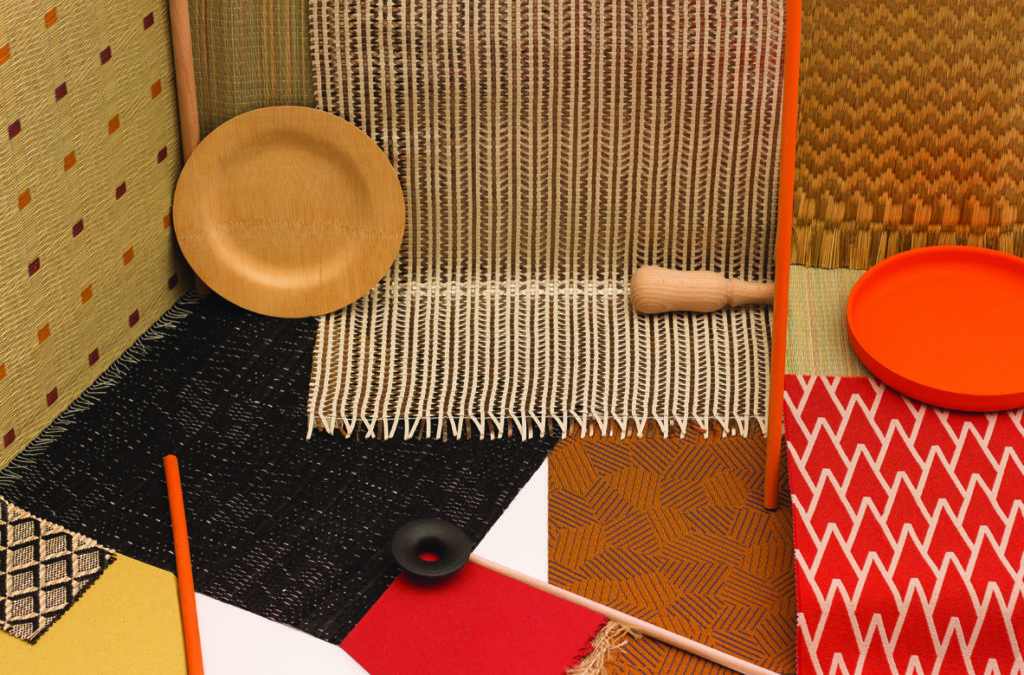 ---
Planetary Explorations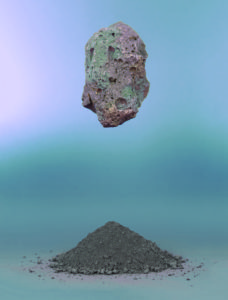 Mineral optics are – as Lisa White already mentioned – THE theme.
It is less about a sociological background, but that look determines the trend. Structures, patterns and colors of stones and minerals create a new trend for surfaces, which also contains metallic shimmer and shine.
An opulent coolness will be produced with deep, rich, cinder-hued colors in light and dark.
Designs that are wiped, speckled, marbled, randomly, as if done by nature, shape the scene.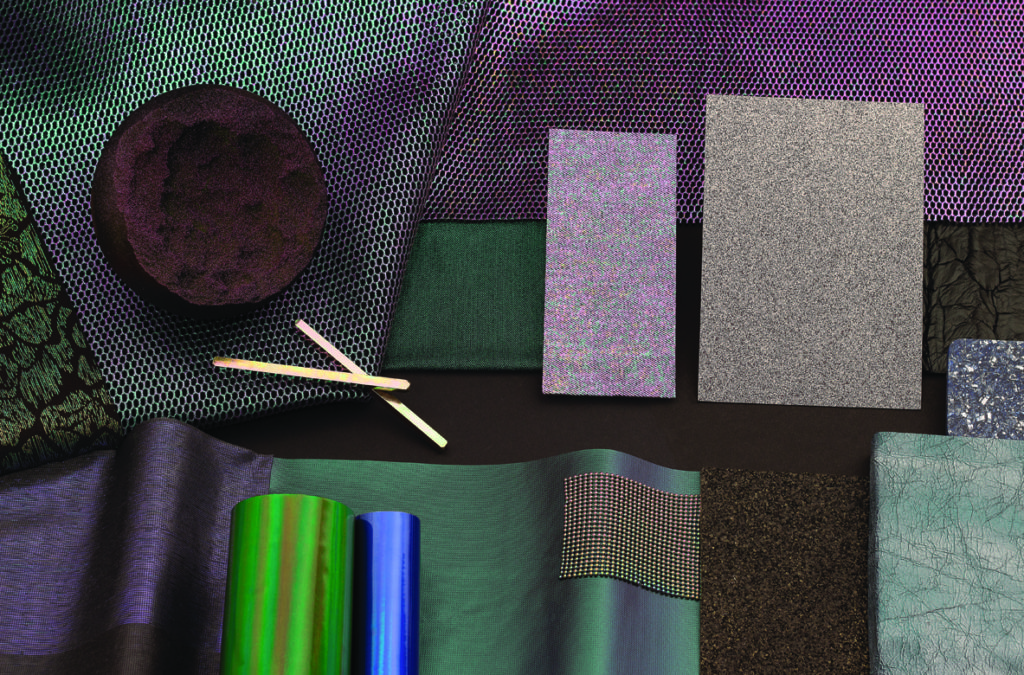 ---